DWI Is Quasi Criminal Offense
Oct. 29, 2020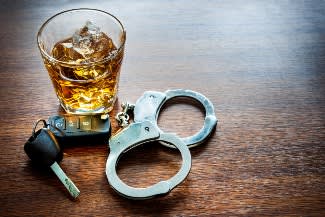 A driver charged with DWI is entitled to the same constitutional protections that defendants facing criminal charges have. DWI's are commonly referred to as "quasi-criminal" offenses in New Jersey. DWI charges are quasi-criminal. While they are not on one's criminal record, they can have penalties that are serious in nature. The quasi-criminal offense of DWI is punishable by things such as forfeiture of one's license, heavy penalties, and other requirements. No lawyer can have the information removed unless the driver is declared innocent of all charges, and they are dismissed. It stays on the driver's record and is updated each time the driver commits another DWI offense.
Based upon the severity of the punishments as set forth above, it is widely recommended that a person charged with DWI and other related offenses, hire an Attorney with Municipal Court and trial experience. Although there is an edict against Plea Bargaining in these types of cases, the same has been softened during the coronavirus court shutdown.
While the case law history pertaining to DWI cases sets forth very strict regulations that limit a defendant's arguments there are still some ways that DWI conviction can be avoided. Scientific evidence pertaining to alcohol in a person's system is a relevant factor which is properly presented can result in downgrading or a dismissal of the charges.
I have had many experiences over the years handling DWI cases as well as criminal trial work. It is highly recommended that you consult an experienced attorney in the event that you are charged with a DWI or related offense.