Last Will & Testament
Oct. 21, 2020
When clients come to my office needing a Last Will and Testament, I always also recommend that they prepare and execute a Power of Attorney and a Living Will as well.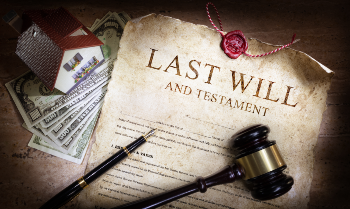 The Power of Attorney appoints an agent who can act on my client's behalf. It can be specific or general in nature It can be for a short time, or durable in nature. It is important to have a Power of Attorney because it is more likely that a person will become incapacitated before they should pass away. The Living Will is a directive to your Health Care Providers, wherein, you can choose what medical steps you want to be taken on your behalf now when you are of a clear mind to make these choices. The Living Will also appoints a Health Care Representative who can speak to the medical professionals on your behalf as well.
In addition to the obvious provisions that parties need to include in their Last Will and Testament, we also review the necessity for issues such as:
1. Include instructions for passing your values (religion, education, hard work, etc.)
2. Include instructions for your care if you become disabled before you die.
3. Name a guardian and an inheritance manager for minor children.
4. Provide for family members with special needs without disrupting government benefits.
5. Provide for loved ones who might be irresponsible with money or who may need future protection from creditors or divorce.
6. Include life insurance to provide for your family at your death, disability income insurance to replace your income if you cannot work due to illness or injury, and long term insurance to help pay for your care in case of an extended illness or injury.
7. Provide for the transfer of your business at your retirement disability or death.
8. Minimize taxes, court costs, and unnecessary legal fees.
9. Be an ongoing process, not a one-time event. Your plan should be reviewed and updated as your family and financial situations ( and laws) change over your lifetime.
Not everything you own will go through probate. Jointly-owned property and assets that let you name a beneficiary ( for example, life insurance, IRA's 401 (k)'s, annuities, etc.) are not controlled by your will and usually will transfer to the new owner or beneficiary without probate. There are many issues with joint ownership and you will need the appropriate guidance planning your estate and help you to organize your records. Our offices are prepared to guide and assist you with all your Estate needs. The best time to plan your Estate is not and having the benefit of peace of mind is essential. We can be reached at 201-796-5263.