Real Estate Trends During the Pandemic
Aug. 4, 2020
People in the real estate industry are discussing and analyzing the current business and activity regarding the New Jersey market. Obviously, everyone points to the low interest rates which exist at this time.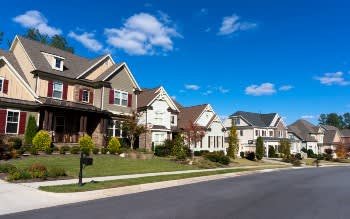 However, I think that there is an additional important factor generating the current real estate trends. This pandemic has made people sit back and take stock of their lives. People are anxious to make moves at this time to establish themselves in a home that provides comfort and safety and quality of life in addition to just market value alone. Young couples are looking to purchase a home where they feel happy and comfortable to raise their families. Older people are realizing that they need to downsize now while they still can and while the market realities allow them to do so. Everyone had been forced to spend more atime at home and, therefore, the home has become much more important aa place of contentment and sanctuary. The fact that many people are now also working form their home adds to this equation.
Based upon the above reasoning the luxury market ( over 2,000,000.00) has slowed as the need to impress is no longer a priority.
Everyone hopes and prays that this Corona virus ends soon and that the economy will experience a rebound in all sectors. Until then, while interest rates are low, it appears that the real estate market will be extremely active.
Helping people buy or sell a home has always been a very personal experience, and notw it feels like an even deeper one. As always, I am here to speak with you about any and every aspect of home buying or sales. My office in Elmwood Park NJ , where I have had over 35 years experience, is always available to speak with you about your needs and concerns. Give us a call at 201-796-5263.