Selling a Home
Nov. 9, 2020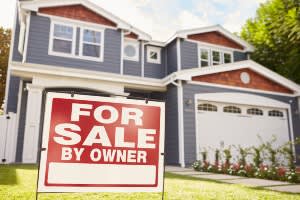 Selling a home is an exciting but often complicated and stressful process. My law firm can assist you in all aspects of the transaction. I have been doing this type of legal work for 35 years.
In most cases, a seller employs the services of a local realtor to list the property on the multiple listing system in order to attract as many buyers as possible. Right now, during coronavirus. There are bidding wars regarding properties located in New Jersey.
When evaluating competing bidders for the purchase of your home, there are other important factors to take into consideration beyond merely the price offered. The contingency in the buyers offer contract is extremely important when choosing which buyer you prefer. Who is putting down the larger down payment and therefore borrowing less? Who needs to sell their existing home in order to buy yours? Who has been approved by a lender regarding financing'? Who do you think will nitpick you during the inspection phase of the contract? These are all relevant aspects of the transaction that you must take into consideration when determining which buyer to go with.
In New Jersey, when a realtor produces a signed contract offer from a potential buyer, the seller has 3 business days to evaluate the same with their legal counsel. This is the time period during which I can review all aspects of the transaction with you. I have 35 years of experience representing buyers and sellers and I have been a real estate owner and investor as well. I am very familiar with these details and I can help you to evaluate which buyer is best for you.
The home selling and buying process can be made much less complex and stressful when you are represented by an experienced professional to assist you. Please call my office located in Elmwood Park NJ. We can be reached at 201-796-5263