Commercial Vehicle Policies and Insurance
Jan. 19, 2021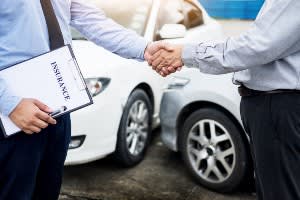 It is very important for the owners of commercial vehicles to check their ownership status and insurance policy coverages thoroughly. I am currently handling several cases where the owners of small businesses purchased motor vehicles for intended business purposes. As time passes, the business owners often use the vehicles for other than strictly business purposes and they often allow others ( non-employees) to use or lend the vehicles out as a favor.
I am now handling a case where the above situation occurred and the driver of the vehicle fatally struck a pedestrian. In commercial matters, you should carefully examine your automobile insurance policy and have a discussion with your insurance agent. Explain to the agent the ways in which the vehicle is currently being utilized and any variation , thereof.
Obviously the ultimate concern, herein, is that the business, or the business owner, may be held personally responsible for the actions of others beyond its control which occurs merely upon the relaxing of these concerns and forgetting about specific legal aspects of the ownership and insurance of said commercial vehicles. I realize that everybody is too busy to constantly be reading their insurance policies, but it is advisable to do so. A good time to perform this update is upon the annual renewal of said policies.
Please feel free to call our offices to make an appointment to discuss these essential important matters. Your insurances, your Last Will and Testament and other legal matters should always be updated and reevaluated. As an Attorney with over 35 years experience, I have experience in all these matters.